Appeal Court Grants Obi's Request To Serve Petition On Tinubu
By
lara
at 2023-03-26 • 0 collector • 367 pageviews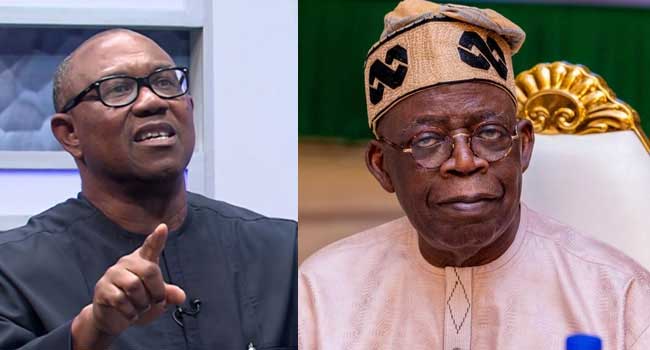 Obi is challenging the victory of Tinubu who was declared the President-Elect by the Independent National Electoral Commission (INEC).
The LP flag bearer's counsel, Ikechukwu Ezechukwu (SAN), in an exparte application, asked the appellate court to grant Obi and the Labour Party leave to serve the petition on Tinubu and the Vice President-Elect, Kashim Shettima, through substituted means.
Ezechukwu argued that it has been necessary to serve the court filings through "substituted means" on Tinubu and Shettima owing to heightened security protection around the president-elect and vice president-elect.
The lawyer urged the court to permit Obi to serve the court documents on Tinubu and Shettima through the office of the legal adviser of the APC.
Ruling on the application, a three-member panel of the Court of Appeal, Abuja, led by Haruna Tsammani, granted Obi's request.
The court ordered that the petition be served on Tinubu and Shettima "by delivering…or pasting the petition No:CA/PEPC/03/2023 and all other processes filed in the petition at either the office of the National Legal Adviser of the" APC or…with any other officer of the APC "at its National Secretariat at No.40 Blantyre Street, Off Ademola Adetokunbo Crescent, Wuse 2, Federal Capital Territory, Abuja."
In the ex parte application, Mr Obi noted that the bailiff of the Court of Appeal made "unsuccessful attempts to serve the petition personally on" Messrs Tinubu and Shettima.